2021 was another year of amazing adventures. Beginning in February and with a very cold start to winter, we had 10″ of snow and temps that dropped into the 20 below range. Winter is my favorite time of the year so I decided to try and photograph the mighty Cossatot River in the snow and of course with temps that cold, the adventure was getting to the location and then finding it frozen over.  When I heard the ice crack and start to float away with me on it, I decided to come back the next day when weather conditions were better. I captured some great photos and finished the day capturing a shot of an eagle flying over.
March was the month that I completed a dream and purchased myself a medium format camera, at 103 megapixel that does not disappoint.  With my new camera in-hand I headed into northern Arkansas and found myself standing at the base of Tanyard Creek Falls viewing some amazing red buds in bloom. It took some work, but I finally pulled off the photo I was after.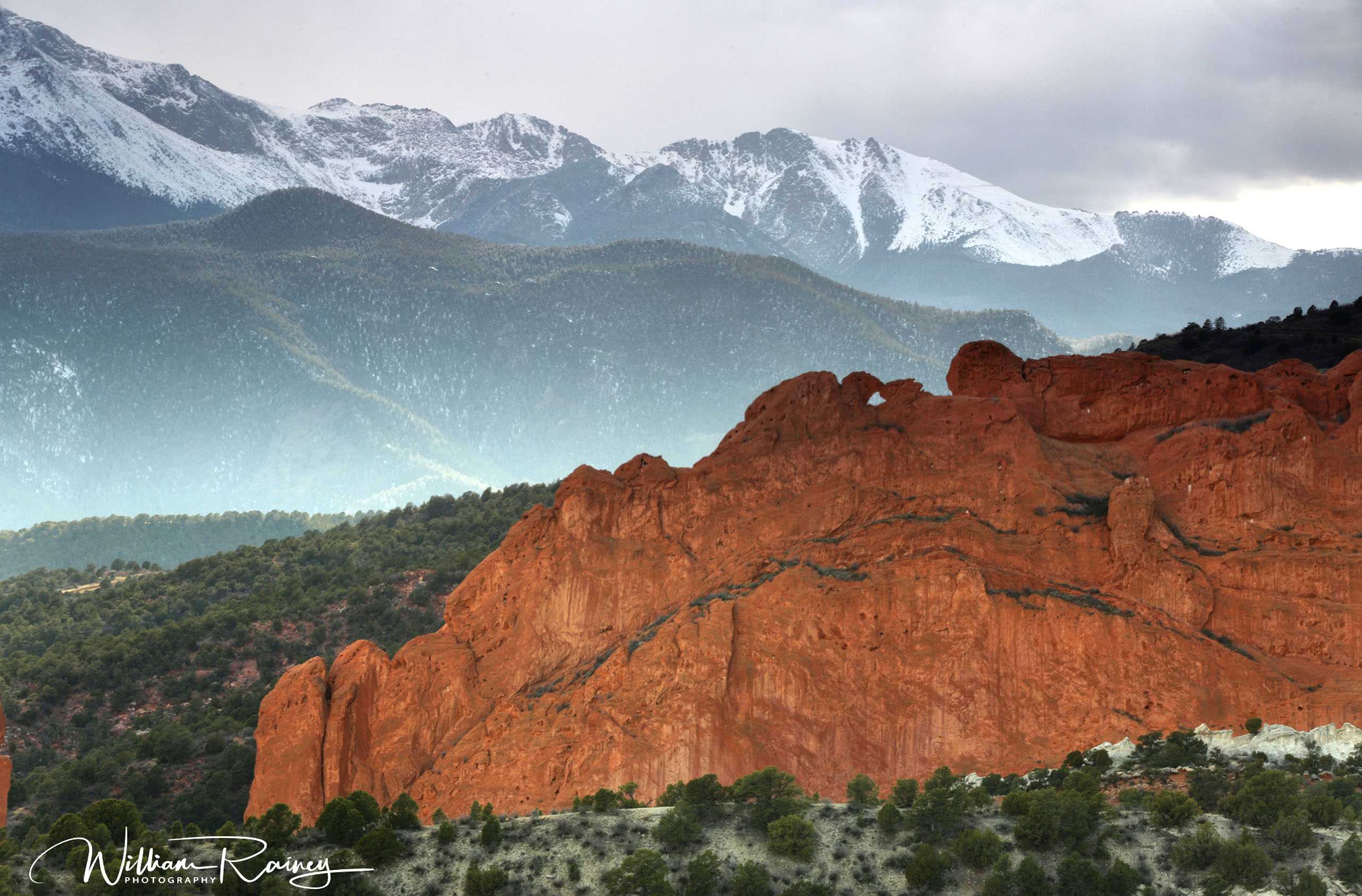 I give an A-plus on the new Fuji camera. With Covid easing up and me wanting to do a little traveling, the next adventure was found at Garden of the Gods with 3 days of surprise snow in April.  Wow, what an amazing trip, the area was so beautiful, it was hard not to just stop and stare at the sun rays busting through the clouds behind Kissing Camels, then throw in Pikes Peak and a few mountain goats and you have a party.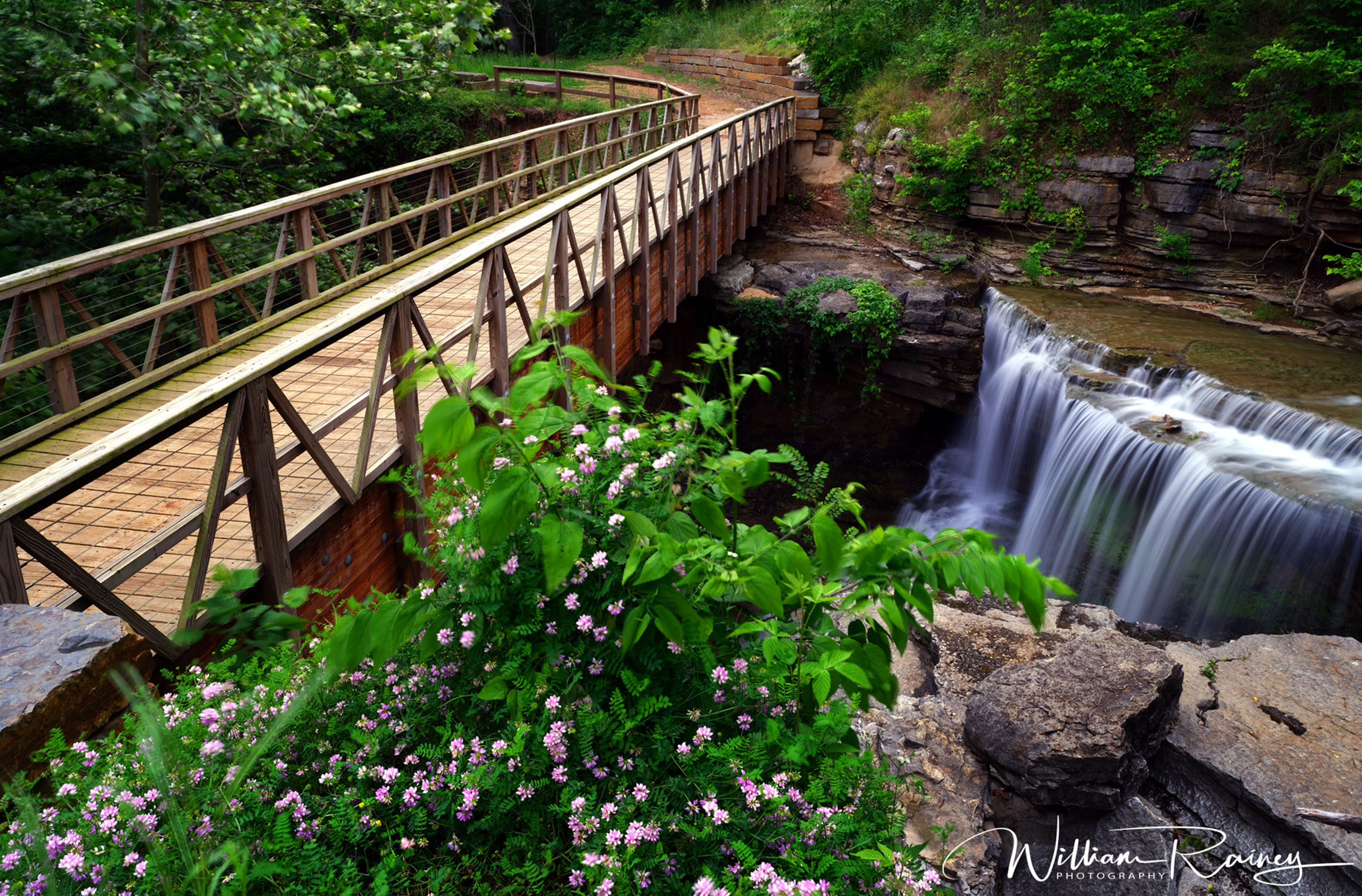 Back home in May found me in the Ouachita Mountains searching out new waterfalls and caves and hanging out with my hiking buddies, Demon and Apophis.
June was another goal completed with my wife and I paying off our steakhouse after 21 years of operation and with 36 years of restaurant experience for me and 38 years for my wife. We made a decision to slow down a bit at the restaurant, meaning we could be off to the next adventure.  We love camping and traveling, so the RV dream was realized, and so we purchased a Freightliner diesel-semi motor home and with 15 minutes of lessons and a bit of craziness we hooked the jeep up behind and headed into the next few months of adventure.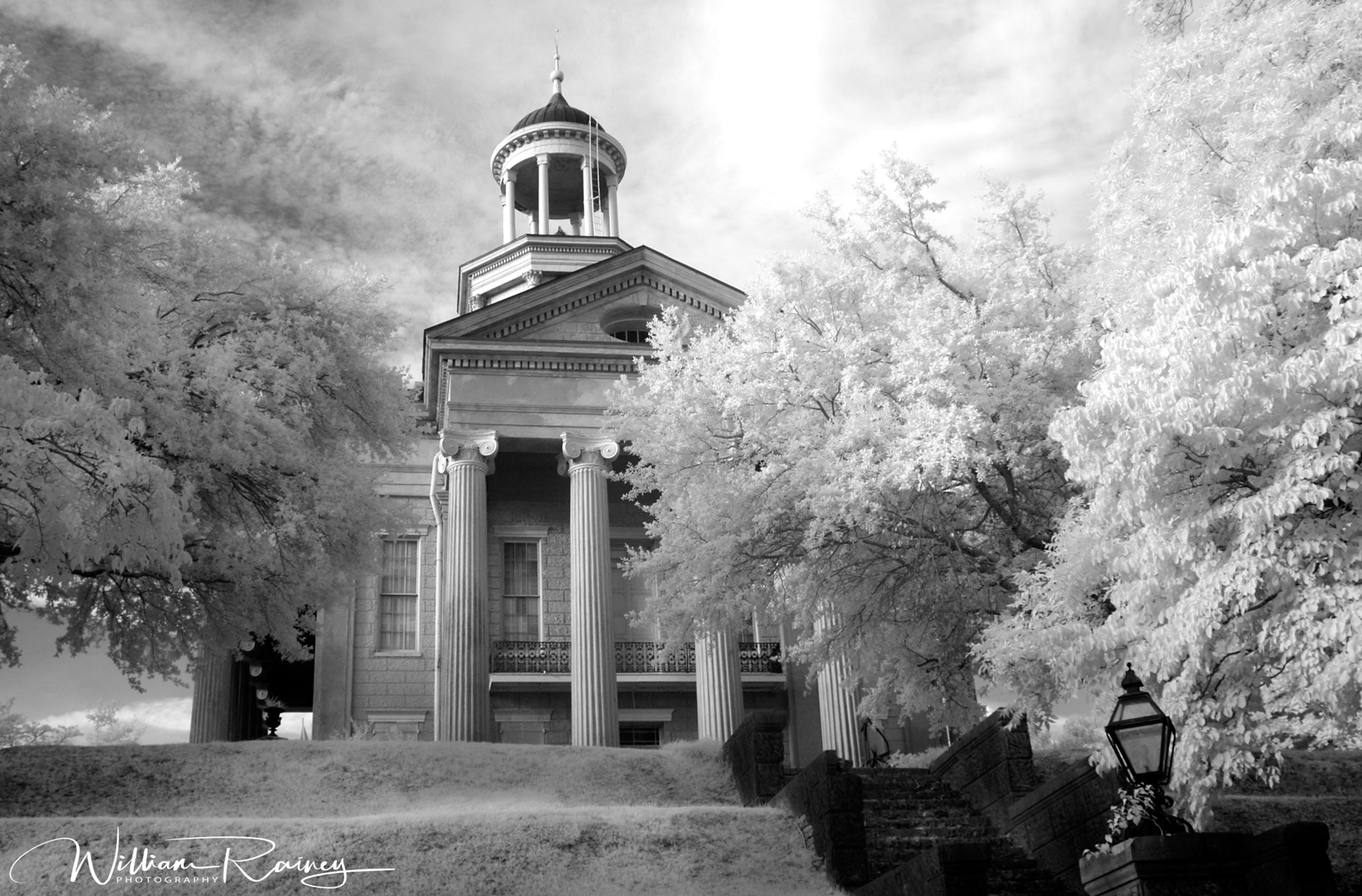 The best way to learn something is to do it ignore the consequences and to quote a favorite movie of mine (Captain Ron). Florida seemed like the right direction, so the decision was made, we grabbed the dogs and my camera gear and off we went. I'm not going to lie, I'm a bit of a Griswold, which means if it can be seen, climbed over, or photographed, we are going to do it.  Pity my poor wife, lol.
First stop was Vicksburg, Mississippi. I will say that Mississippi really surprised me with so much to see and do. Vicksburg National Military Park was the highlight, of course, and boy did I get some photos. I drove into the park at sunrise and starting taking photos nonstop, a bit of research here would have let me in on the fact that it's a 11 mile one-way circle through the park, which is not bad for a day trip, but a bit of a stretch for someone that has to checkout of his RV spot in a couple of hours, oh well at least it's never boring. We stopped in Alabama at Gulf Shores and then to Navera, Florida with a camp spot right on the ocean.
With several days of adventure into the RV trip and Vicksburg, Mississippi in the bag, our journey continued east. Gulf Shores was our next stop, staying at Gulf State Park. Anytime I find myself near the ocean all my cares begin to melt away, and this was no exception. The beautiful white sand beaches, with the grass covered sand dunes really added to the green blue waters rolling in.  With my camera in hand and my sights set on the large pier on Grass Island I spent the afternoon catching a sunset with a rainbow laying in the background.
Since I had run out of daylight, I decided to take a walk on top of the pier, there was music and laughter, and people having fun, and of course fishing, which was a popular thing to do here.  My last shot was of the multi-colored lit buildings reflecting in the water.
The next morning we got an early start and set off to Destin, Florida to a highly recommended Santa Rosa RV Resort.   Wow, the ocean was amazing here, and with our home only feet from the water, I couldn't get set up fast enough, so that I could explore the area.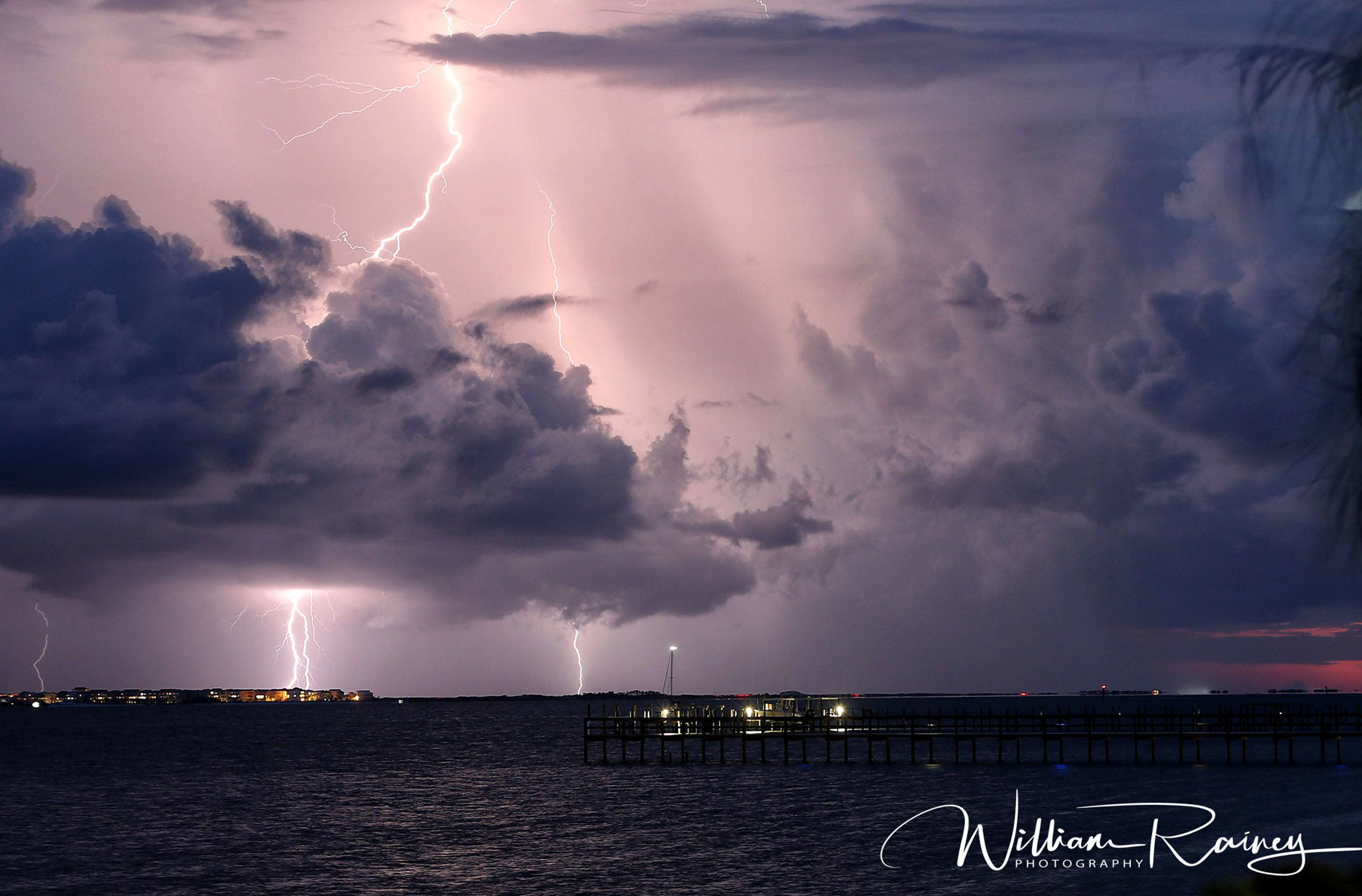 I will note that Tropical Storm Fred was headed our way within a couple of days so there was no time to waste. The camera was given a well-deserved break so I could spend time in the water taking in the sun and sand.  Unfortunately, Fred was strengthening much faster than was predicted and we cut our stay here short. My final evening was spent photographing some of the crazy lighting strikes near the water.  Considering I've been struck before, maybe not the smartest thing to do, but wow on the photos.
We packed up early the next day to beat Fred's party and headed to Saint Francisville, Louisiana, and were glad we did because it turned into a hurricane. I will have to say that Louisiana was a wonderful surprise, with its beautiful swamp lands and lots of culture and no shortage of history. Saint Francisville had been a bucket list location for a long time now, and I was excited to explore.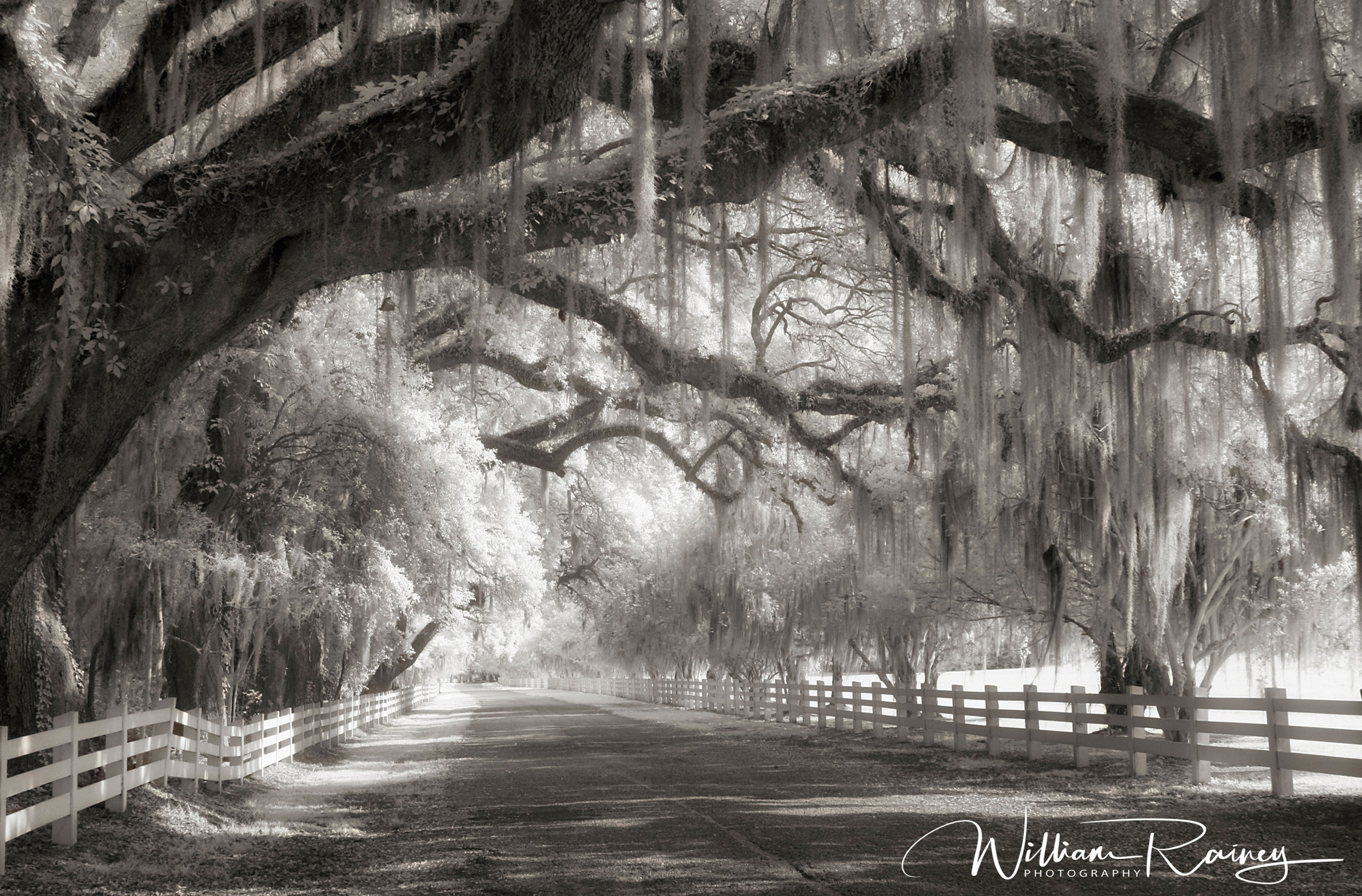 My main stop was of course Grace Church, with its haunting tree covered chapel and even more haunting cemetery. I was surprised how quiet it was here, and a bit haunting.  Here I was right at sunset and in the cemetery by myself, not a soul around.
I find that when I'm photographing an area, it's always best to explore and locate the best angles beforehand. I was exploring deep into Grace Church's cemetery when a haunting melody began to play from somewhere among the headstones, it was at this moment I realized I was truly alone in an old, possibly haunted cemetery.  I continued deeper into the forest of moss covered trees, with huge spiders hanging from them, and headstones that tilted to and fro, and now on my third haunted melody wafting around me. (A note here, it was not coming from the church). I would have not done the year any differently. This memory will always be with me.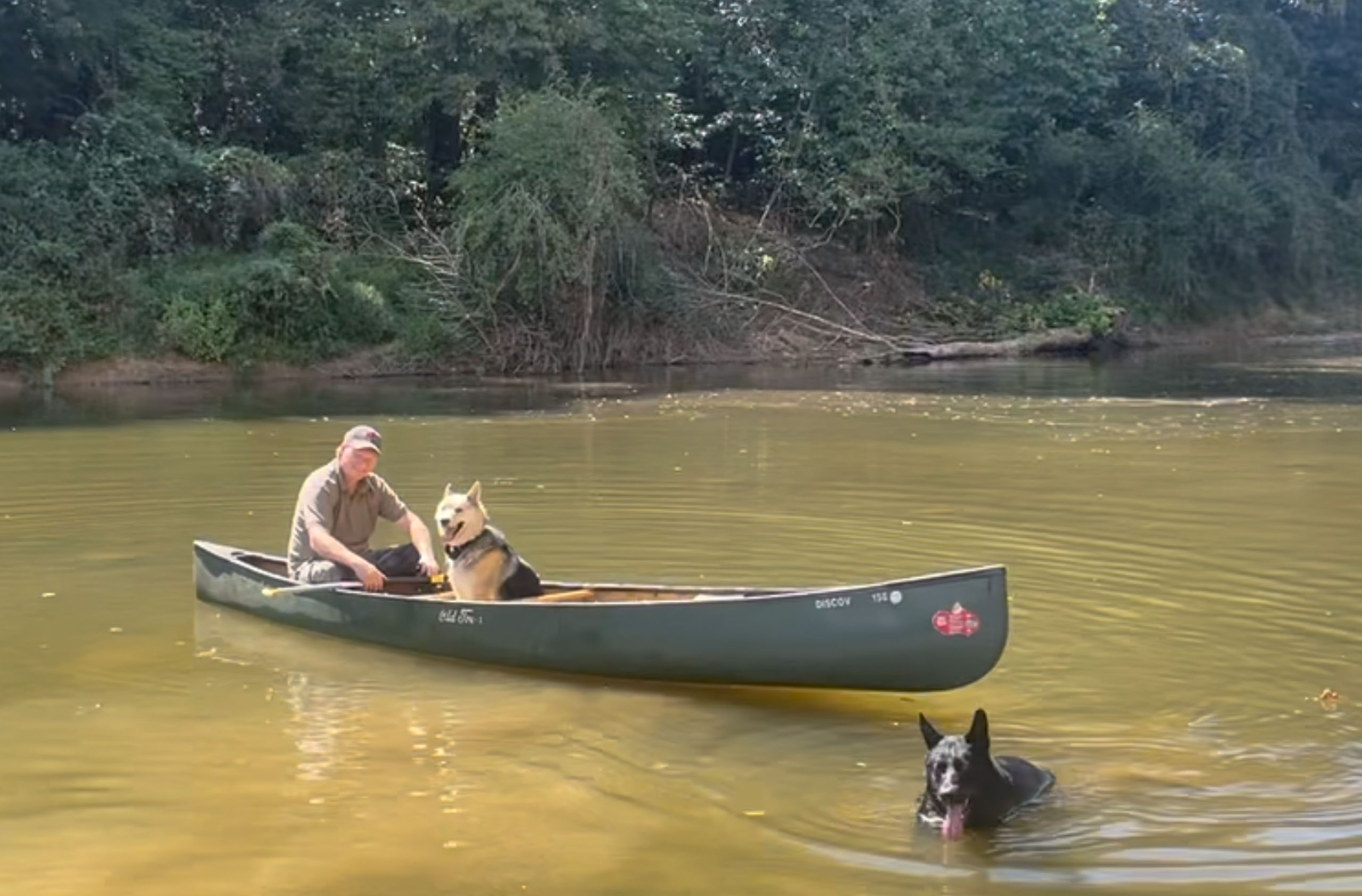 There's more to come, so stay tuned and subscribe to my newsletter if you haven't already!
Shop Prints and Gift Items
Looking for gift products to take a long with you on your next outing or to bring back home and remind you of a special time? William has hundreds of gift items from mugs, to post cards and canvas prints. Browse his product collections. If you would like to see a favorite photo on a specific gift item contact William to place an order.