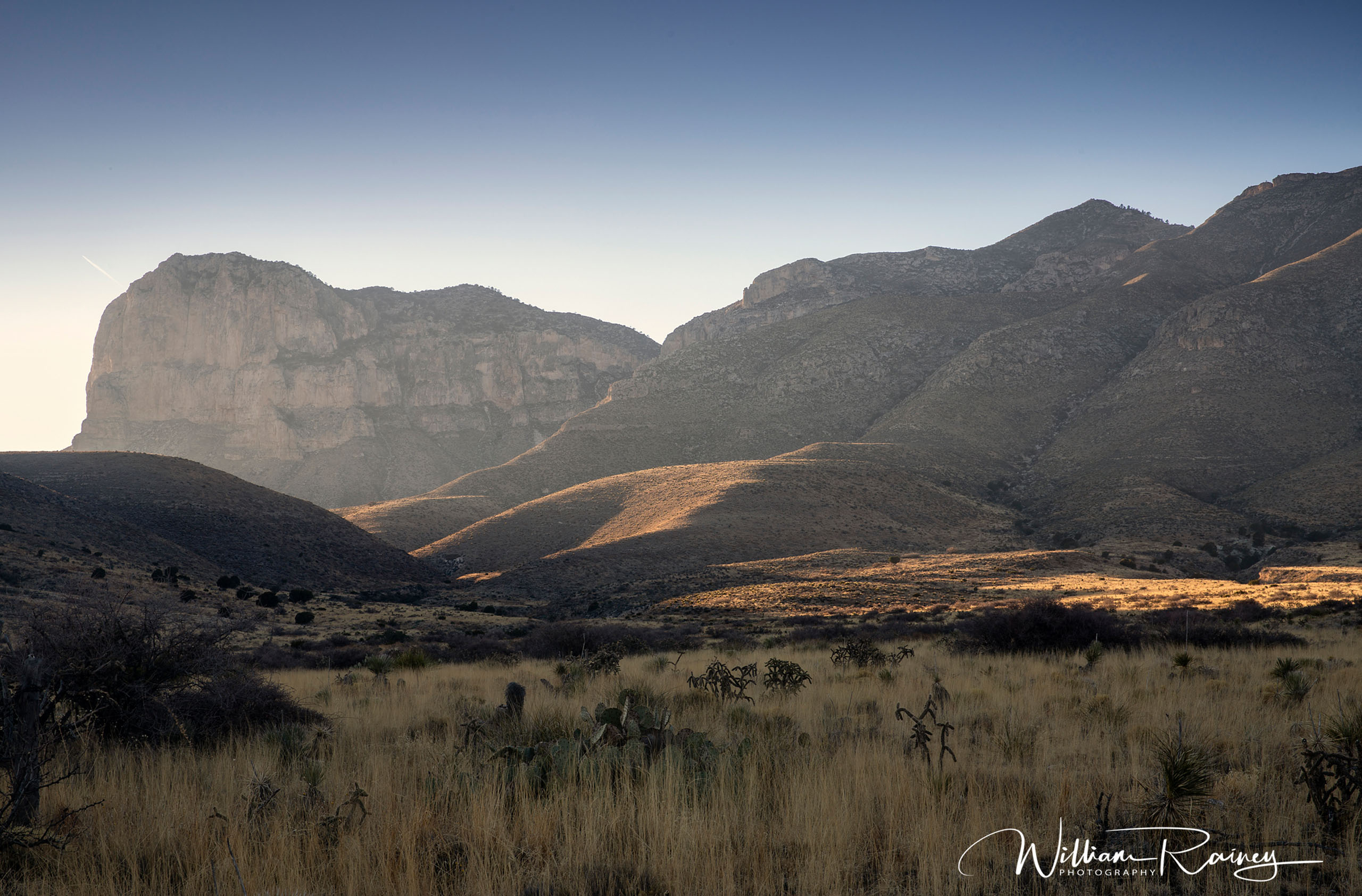 I was going to be in the area for a couple days visiting Carlsbad Caverns National Park, and decided it was worth my time also to visit Guadalupe Mountains National Park ( a park that I knew very little about but was excited to discover its secrets ).
Your first impression of the park is of the massive 1000ft limestone cliff and the second is of the high wind alerts going off on your phone. This is a very hard place to photograph, but a very beautiful and rugged place that deserved my full attention. My favorite memory will always be of how the sunlight was spilling over the cliffs into the valley.
Since I only had a short window to get my photos, and sunset breathing down my neck, I quickly wandered down a short trail and found myself on the edge of a cliff. The canyon below was sprinkled with boulders the size of houses which made everything seem small, especially me with the imposing granite mountain in the background. This place was beautiful, rugged, and dangerous all rolled up into one, and I felt like if I stood here too long I would become just another stone, not that I would mind.
Click the photos below for pricing.