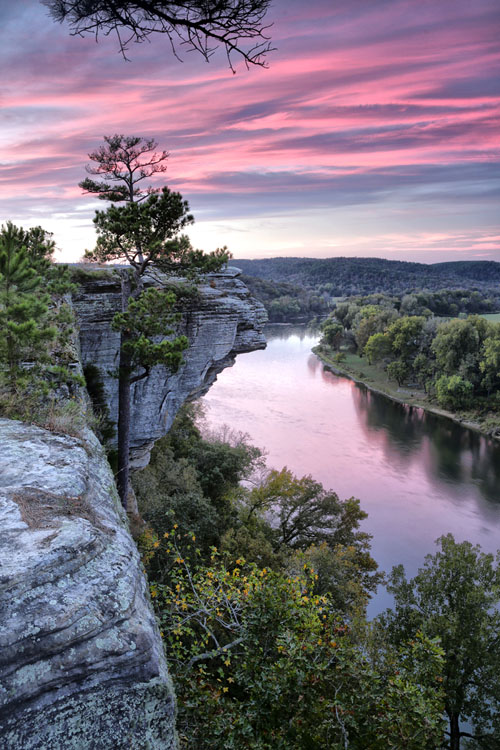 It was a great honor to have one of my photos on the cover of 2021 Southern Living Magazine: Special Collector's Edition, Best of the South! There's a quick link in case you want to buy this same photo and put it on your wall, it's perfect for home and office! It's available in a variety of poster prints and canvas sizes. You can also get this photo printed on gift items like greeting cards, mugs and magnets in case you want to use them in the office or send some out to your friends and family!
See: Southern Living Magazine: The Best of the South
About the Photo
Little Hawksbill Crag – Rock City Bluff – Calico Rock on the White River – Calico Rock, Arkansas
This beautiful place has many a name nestled on the cliffs overlooking the White River. With views that go on forever, what an honor to experience it in person. A long and hurried drive from Blanchard Spring Caverns, got me here with just ten minutes of sunlight, and boy did it not disappoint.
Shop Other Prints and Gift Items
Looking for gift products to take a long with you on your next outing or to bring back home and remind you of a special time? William has hundreds of gift items from mugs, to post cards and canvas prints. Browse his product collections. If you would like to see a favorite photo on a specific gift item contact William to place an order.