Thursday, March 27, 2014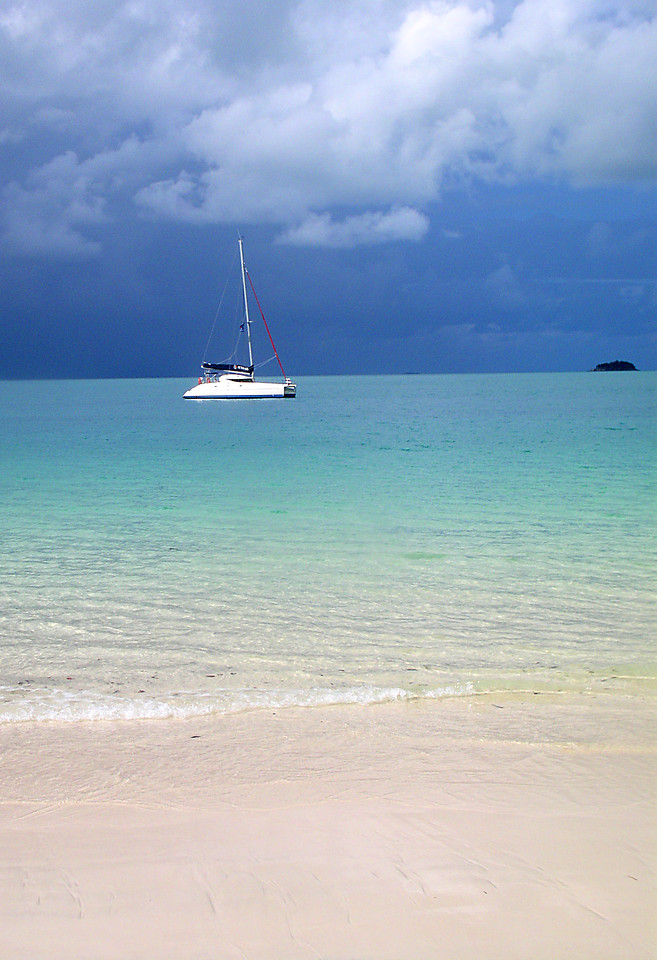 I've been to Australia twice and both times was a trip to remember, the first time I was left out in the ocean off of Heron Island for over four hours, lets see when they offer the life jacket the answer is yes, I did get to swim with 10 manta rays in that period, funny thing is I read an article the other day that said a dozen manta rays will generally follow 2 to 3 large hammerhead sharks. yikes! While swimming in Shark Bay on Heron Island they said there was no sharks, wrong, when their fins stuck a foot out of the water I decided time to get out.
The second trip to Australia was an even more fun second day just out of Melbourne hiking on a beautiful mountain trail I got real cozy with a Taipan. p.s don't throw rocks at that snake they will chase you. Then I took a plane and went to Cairns and headed into the jungle and stayed in a tree house. Sounds like fun, but did you know that's where the big crocs actually live, now add a flat bottom boat and go fishing in the Dantree River, lets see if the crocs don't get you the box jelly fish will when you get to the ocean.
Now most people would have went home, but I love a challenge so for the last part of our trip we booked a sail boat for eight days, upon arriving at the airport which was flooded and high winds and lighting which had canceled most boating trips, but not ours, we had a New Zealand Captain to train us for the first day. So off into the lighting and wind sails up into the fog we go, I guarantee you will learn or die. lol We sailed all day learning the ends and outs of sailing, that night the charts came out and in the morning she was gone.
Did I mention no GPS oh well that kind of stuff will make one soft. So after some brief discussion with my dear wife and using terms like we are going to freaken die. :) Off we go and sail we did, but as luck would have it more fun was on its way. Lets start with fishing, did you know if you catch a fish, and it stings you? It could be poisonous, ok so after the first sting that is over.
We encountered many wonderful things along the way, but nothing like the 6th day into the trip when my wife was cooking dinner one evening, and I said I'm going to go take the dingy into shore and take some pics, sounded like a great idea wading out into the tide pools chasing blue speckled stingrays about 50 ft out in the middle of the tide pools, when out of the corner of my eye appeared this very large white snake coming at me quick, no time to run but react, as it started striking over and over, finally it turned to leave and as I was backing away with about 15 ft between us here it came again this time I ran to shore and grabbed a piece of drift wood to fight, but it turned and swam away.
I went back to the boat and opened the manual, did you know that the worse encounter of sea snake is between Whitsunday Island and Thailand, and we were as far north as we could go in the Whitsundays, also that they would chase you twice and just for good note they kill very quick something like 6 or 8 seconds. Upon contacting the Australian Zoo they informed me that this was a beak sea snake and I was very lucky. Now ask me would I go back? I sure would because the people are amazing and the wildlife and nature are some of the best to experience. A truly beautiful and amazing place, but if you want crazy, watch out for that lady Captain from New Zealand, they are on a whole nother level. :)
About the main photo
The Twelve Apostles is a collection of limestone stacks off the shore of the Port Campbell National Park, by the Great Ocean Road in Victoria, Australia. Their proximity to one another has made the site a popular tourist attraction. Currently there are eight apostles left, the ninth one of the stacks collapsed dramatically in July 2005. The name remains significant and spectacular especially in the Australian tourism industry. –
en.wikipedia.org · Text under CC-BY-SA license